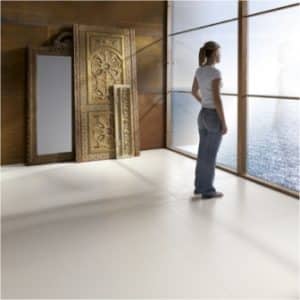 If you have an agenda to tile a certain area in your home, polished porcelain tiles should be a substantial consideration choice. One can choose from various size, style, design and quality, apart from the fact that they are really easy to clean. Although they are slippery if they get wet, nano pre-sealed technology has been introduced. The question now could be – what is nano pre-sealed on polished porcelain?
One of the most preferred choices will be the polished porcelain tile which is water resistant, moisture resistant and does not easily get stained. The tile is sturdy and lasts for long periods of time, aside the fact that it's not that costly. But its use in bathrooms has limitations due to the smooth texture, polished surface and high glossiness that make it extremely slippery if it gets drenched.
This issue was solved with the nano pre-sealed technology that's a fantastic innovation in the technology of manufacturing tiles because it results in a whole lot of difference in the tile's functionality and appearance. The tile produced with nano pre-sealed technology is used with the light but strong organic particles of nano (like that of a wax) in the polished porcelain tile surface.
Plating is the process employed to make sure that the organic particles are spread evenly on the surface of the tile. The plating is applied by making use of sanding and polishing at high pressure. Plating can be performed several times until the nano has combined with the tile surface to produce a film that's shiny yet still dense and sturdy.
Porcelain tiles that have undergone nano pre-sealed technology are not slippery as the exterior of the nano tile came from a material that is non-hydrophilic. So nano preseal in porcelain tiles make the porcelain tiles a great choice for wet areas. These tiles are also glossy with a rating between 50% to 70%. Those tiles which are not nano preseal has a rating of around 90% which creates a shiny effect and is like a mirror due to its reflective surface. Nano pre-sealed technology has also enhanced the longevity of the tiles. These tiles also have the property of auto-cleaning and anti-bacteria. You don't have to buy many cleaning products to preserve the look of your tiles and you also help safeguard the environment. Yes, you have read it right. Nano preseal on porcelain tiles are environmentally friendly. These tiles can be smooth and do not have pores so moulds and fungi could not grow in them. Moreover materials utilized in the tile production are non-toxic, fragrance-free, neutral and clear.
Nano preseal on porcelain tiles also offer you and your loved ones safety while inside the bathroom as it is not too slippery if it's wet. While using nano pre-sealed technology, porcelain tiles have gained a new market strategy and still have led the innovation of tiles. Therefore, it is safe to conclude that these tiles are of good choice for a bath room. Monolisa are one of the leading Chinese manufacturers who apply the nano technology
Thanks to innovation, now you know what is nano preseal on polished porcelain.