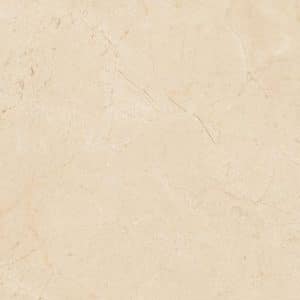 Spanish tiles: When you have an internationally loved and most famous tile, what will you do? Well, you don't need to make a decision and that's the good thing about it. Spanish Crema Marfil Marble is one of the few stones that can be used in many different ways to improve the beauty of your house/office/apartment building.
Spanish Crema Marfil is also known as Crema Marfil, crema morvil and crème de ivoire with beige as the main colour. This veined texture tile comes from Spain. The most renowned types of this tile are Spanish Crema Marfil Coto and Spanish Crema Marfil Zafra. The Spanish Crema Marfil Coto is light-beige and a bit yellowish while the Spanish Crema Marfil Zafra is light beige and white in colour. The colour is set to complement with any other colour be it red, blue or any of the colours.
Used in bathrooms and kitchens alike, Crema Marfil's cozy appearance and fine texture makes it possible to make use of almost anywhere around the house. The design of each stone is unique. The colours are neutral so they can complement any room in your home. Spanish Crema Marfil is warm when it is winter and cool when it is summer. This is still unknown to most consumers. If you want an antique look for your home, you should be able to use it in the appropriate places. The classic look adds up to the elegance and style of your home.
With the elegance and style brought by the design and texture of Crema Marfil, its price is still reasonable. Spanish Crema Marfil is considered a luxury-type flooring. The luxury and elegance that it brings is the reason for its popularity. The price is just right because Spanish Crema Marfil tile brings a feeling of luxury and elegance. That is, if you buy your Crema Marfil from the right place, check out www.tfo.com.au.
People who can't afford expensive flooring, but want their homes to look great can easily access Crema Marfil due to its availability and huge supplies. So what are you waiting for? Want some great deals on spanish tiles? TFO Tile Factory Outlet specializes in Spanish tiles. Go on get online to compare prices or buy directly at the TFO online tile shop.